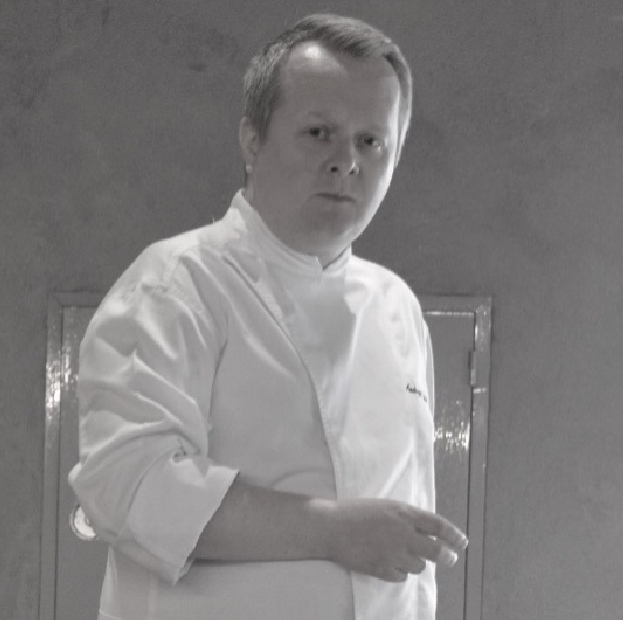 ANDRZEJ "ANDY" ZYLA
ANDRZEJ "ANDY" ZYLA
Executive Chef
EDUCATIONAL BACKGROUND
Andy grew up in Poland, after getting a diploma in Math and Physics, he decided to emigrate to the United Kingdom. He is a native Polish speaker, fluent in English and communicative in Russian.
PROFESSIONAL EXPERIENCE
Andy started his hospitality career in 1999 in a small, family-run Greek restaurant in Camden Town, London as a kitchen porter. After only a few months, he was given a chance to become Grill Chef and discovered his passion for food and kitchen life.
In 2002 he joined fine dining Chelsea Arts Club, private members club, as CDP, followed by a Sous Chef and Head Chef in highly acclaimed William IV in North London.
In January of 2008, his passion for travel and new challenge took him to an iconic Soneva Fushi in the Maldives. With Toshiro Konishi as a mentor, he was in charge of the first Japanese-Peruvian Restaurant in the Maldives.
2010 he arrived in Dubai, Address Montgomerie Golf Club, in charge of an all-day Brasserie. From 2013 to 2017, he took on roles within the Five Star Hotels and Retail Companies, such as Point-Select, where he was in charge of 12 outlets.
In 2017 Andy was appointed as a preopening Head Chef in Ritz Carlton Al-Hamra Beach, UAE, winner of Middle East Leading Boutique Resort 2019.
KEY SKILLS
With 20 years' experience behind pots & pans, Andy's passion for authentic flavours and simplicity of served food coupled with ability of turning impossible to possible, earned him a reputation of ambitious, success-driven Leader and Chef.
Fun fact, Andy never played Golf.